Upholstery and Rug Cleaning - Big Island HI
Your Upholstery and Rugs are in the Best of Hands
At Big Island Surface Care we bring decades of experience and an excellent reputation for quality upholstery and rug cleaning services. You can trust your fine interior textiles cleaning to us.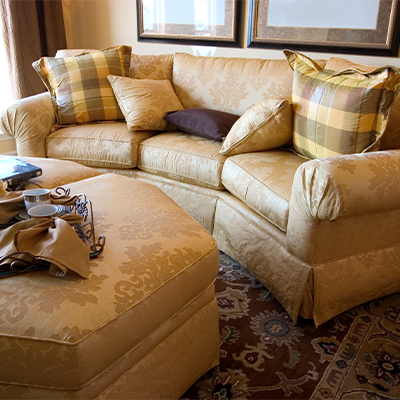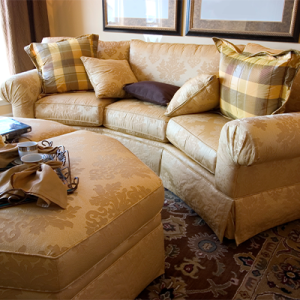 Upholstered furniture requires a deep steam cleaning to help eliminate dirt, dust, and allergens. We recommend having upholstery steam cleaned twice a year to improve the air quality inside your home. Regularly cleaning upholstery removes spots and stains and extends the life of your furniture. 
We offer upholstery steam cleaning for home furniture, automobiles, boats, and recreational vehicles. If you have some upholstery that needs cleaning, call us at (808) 889-0500 and set up a free evaluation and estimate.
Our Upholstery Cleaning Services Overview
Pre-inspection: We determine the best cleaning solutions and technique based on the textile fiber and age of your upholstery. We can tell you at this point which stains may be permanent, and what kind of result we can achieve.
Area Preparation: We will protect the area where the upholstery will be cleaned so as not to affect your surrounding furnishings.
Pre-Treatment / Spotting: Any potentially difficult spots will be treated with the appropriate solution to increase the chance of removal.
Soil Extraction and Rinse: Oils and dirt are then steam-extracted with a special rinse that will leave the pH balance of the fibers neutral.
Fabric Protector: (optional purchase): A fine fabric protector can be applied to increase the life and stain resiliency of your upholstery.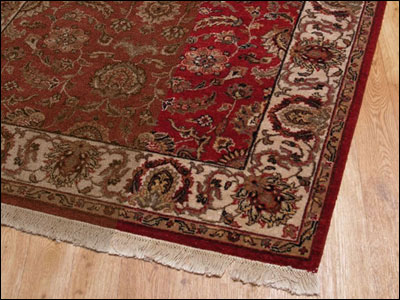 Rug Cleaning and Protection
Do you need your area rug cleaned? We can clean your area rug right in your home! We recommend you have your area rug professionally cleaned every six to twelve months, depending on foot traffic. Our area rug cleaning service offers deodorizers, pet treatments, and fabric protection.
We understand the importance of proper care for antique and oriental rugs. Each one is unique, and requires special attention to the types of fibers and dyes used in its creation. Whether for wool or cotton, natural or synthetic, we carry an array of solutions and strategies, and will adjust temperatures for the safe and thorough cleaning, rinsing, drying, and protection of your rug.
Agitation: Some rugs can hold up to a pound of dirt per square foot before they "look" dirty. We pass an upright vacuum with rotation brush, multiple times on the front and back in order to "shake" out this accumulation of dirt.
Pretreatment: If not colorfast, we apply a dye-stabilizing solution before treating the carpet with an alkaline pre-spray, which then gently loosens spots and dirt from the fibers.
Extraction cleaning: This is thoroughly flushed out with a neutralizing rinse.
Protector: We apply Dupont Fourguard Protector to guard against future spills and wear.
Drying: The faster that natural fibers dry, the better. If appropriate in your area, we will place the rugs on a clean surface in the sun. We also make sure there is proper ventilation with A/C, open windows, or our professional air movers. We also deodorize at no extra cost, leaving your rug clean, fresh, and visibly brighter.
Be sure to visit our Carpet and Textiles Care page for helpful tips for cleaning spills, regular maintenance guidelines, and a free, downloadable Carpet and Interior Textiles Care Guide.
Do you need upholstery or rug cleaning? We service the Big Island. Reach out to us with our CONTACT form or give us a call at (808) 889-0500.